Tim has been with firstChristian since April of 2002. He became the Lead Minister in September of 2007. Tim preaches, leading the staff and working alongside the Elders in setting the direction of the church and overseeing pastoral care. Tim is married to Julie, and they have four adult children.
E-mail
Randall has been serving as Associate Minister since 2007. He leads our small group ministry, as well as our other study groups, recruiting and training volunteers for these groups. He also organizes and administrates in several different areas. Randall is married to Lori, and they have two adult children.
E-mail
Greg joined our staff as the Worship Arts Minister in June of 2007. Greg leads us in worship on Sunday mornings and oversees all areas of our worship arts including our praise teams and visual arts. Greg is married to Jess, and they have two kids.
E-mail
Kiah joined our team as the Next Steps Minister in 2020. Kiah is passionate about people and assisting people take their next steps as followers of Jesus. He works with our Serving Team and helping you find your fit at firstChristian. Kiah is married to Courtney and they have 2 kids.
E-mail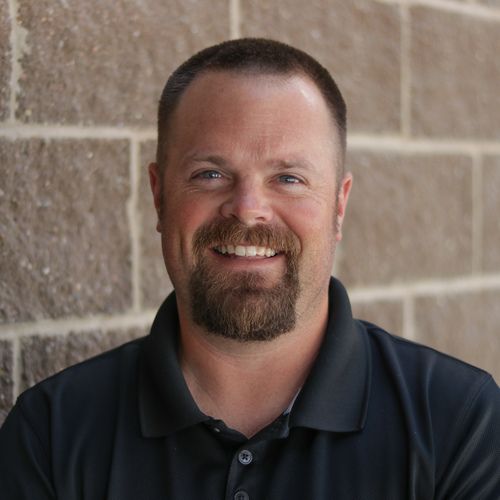 Marshal started serving with firstChristian as a student at Nebraska Christian College in 2000. He joined the staff full time in May of 2004. Marshal leads a dynamic and life impacting ministry to students grades 5-12 and their families. Marshal and his wife Stacy have three kids.
E-mail
Kristi has played an active role in our kid's ministry team since the early 2000's as a student at Nebraska Christian College. She joined the staff as the Kid's Minister in 2012 leading a powerful and active ministry to kids and their families. Kristi is married to Kirk, and they have three kids.
E-mail
Scott joined the team as our Technical Arts Minister in 2018 bringing many years of technical expertise in the areas of sound, lighting, and video. He provides technical support for all our various ministries. Scott is married to Keira, and they have a son.
E-mail